Here you can find the parts that have been designed from the ground up to be 3d printed for your Mercedes, These models were all personally made by myself or my brother, at some point in the future we may attempt to sell some of these parts, but we both believe that information should be free and you should be able to use these to keep your car on the road freely.
You are free to print as many of these as you want, distribute them to your friends, fellow enthusiasts, keep these cars on the road for as long as possible, but please do not charge for them. If you want to produce any of these items commercially (charging for them) get in touch with me and we can discuss licensing or sharing of revenue.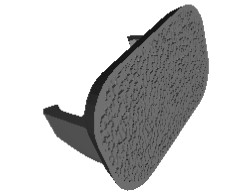 This kickpanel screw was engineered from the ground up to print easily, be textured on the face, and be incredibly strong unlike many of the alternatives out there. This prints on an angle with the face and snap in legs all touching the build plate.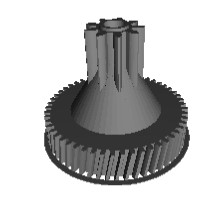 This is the driven gear inside the VDO cruise actuator that connects the motor to the intermediate gear below, I have seen these strip out, leading to a lack of torque or holding capacity and the cruise behaving poorly, eratticly or not at all. I recommend printing this in a very tough material such as Nylon. This model has a built in brim to help with bed adhesion on the tiny gear teeth as well as gusseting to make the gear stronger.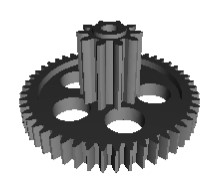 This gear is the secondary gear, driven by the gear above, I have seen teeth break off this gear, particularly when throttle linkages are in poor condition, have not been lubricated and such, This gear is also recommended to print out of a very tough, heat resistant material such as Nylon.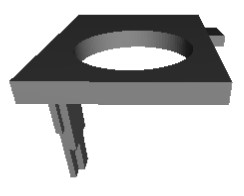 This is a mount for a USB charger like this: https://amzn.to/44YKTMk to fit into the W123 ashtray in place of the cigarette lighter, the metal upper frame can be snapped out of place, this slides in, nothing is a permanent modification. Print this with the round hole vertical and the leg that locks into the ashtray flat on the build plate.